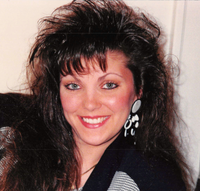 Justy A. Pica
Justy Pica (nee Colburn), 48, of Chester, NJ passed away on Thursday, December 21, 2017 at Morristown, NJ. Justy was born on November 15, 1969 in Newark, NJ. She has lived in Chester for the past 12 years and previously lived in Randolph, NJ. Justy was a graduate of Bloomfield High School. She was co-owner of P² Land Surveying in Chester.
Justy loved taking vacations with her husband, especially to Aruba and Las Vegas. She enjoyed shopping. She was a beloved wife, daughter, sister and aunt. Justy cherished the time she spent with her niece and nephew, Breanna and Bailey.
Justy is survived by her husband of 26 years, Jim Pica, her parents, Richard and Maryann Colburn, her brother, Scott Colburn and wife Dawn, her niece, Breanna, her nephew, Bailey, her aunt and uncle, Marita and Eddie Pecha, her uncle, Mike, and many other loving relatives, cousins and friends.
A Celebration of Justy's Life will include a visitation on Tuesday, December 26, 2017 from 4pm to 8pm at the William J Leber Funeral Home, 15 Furnace Road (corner of Rt. 206), Chester, NJ (908) 879-3090. A 10:30am funeral service will be held on Wednesday, December 27, 2017 at the funeral home. Interment will follow at Pleasant Hill Cemetery in Chester, NJ.
In lieu of flowers, memorial donations may be made to the Colorectal Cancer Alliance at https://fundraise.ccalliance.org/blue-star-tributes/Donate.